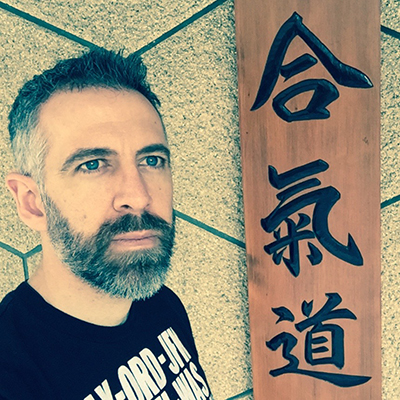 I'm

David Siedband
Senior Software Engineer
Education

BA, Applied Economics, UC Davis

Location

San Diego / San Francisco

E-mail info@zentraal.com
Full-stack developer with extensive experience in healthcare, supply chain, analytics-driven marketing, and custom applications. I work with organizations who value performance, security, and user experience. My clients include Fortune 500's, startups, and government agencies on 4 continents. I build using open source software including Python, Javascript, Django, React, Postgres, and Linux. When working with me, you can be confident that the experience will be both enjoyable and highly productive.
Work Experience
2020 - 2022
Healthvana
Senior Software Engineer
Lead Developer for Google Wallet integration of COVID test results and vaccination records. Developed and extended REST APIs, including confidential patient data with requisite focus on security and privacy concerns. Collaborated closely with product and patient support teams to deliver exemplary service to our patients and partners. Developed tooling for clinical trials and wearables integration.
2010 - 2020
NIH
Technical Lead
Provided support and development to multiple working groups within NIH including the functional MRI Facility (fMRIF) and National Cancer Institute (NCI) and Center for Biomedical Informatics and Information Technology (CBIIT). Developed bioinformatics research tools, a system for scheduling fMRI machines, and the Cancer EMR exchange web service.
2015 - 2017
Cisco
Lead Developer, Supply Chain Intranet
Designed, built, and supported a secure intranet for hardware product development and support teams, supporting more than 20,000 users. Created high-availability infrastructure including clustering, load-balancing, caching, monitoring. Developed custom applications including secure discussion forums, tools for authoring reference manuals, team workspaces, PDF publishing, and federated search.
2009-2019
USAID
Technical Lead
Lead development team for the the RM Portal, USAID's Knowledge Management and collaboration platform for their Resource Management teams working in more than 100 countries. The site hosts more than 35,000 resources on topics relating to international development along with an advanced suite of tools for research, Knowledge Management, and Collaboration.
2014 - 2015
Sauce Labs
Lead Developer, Marketing CMS
Designed and developed an Agile Marketing platform based on the Plone CMS to support aggressive revenue and customer growth targets. Enabled the marketing team to more quickly execute and measure new campaigns. Performance-tuned their site for high-traffic and seamless integration with their other web-based applications including their core SaaS product and 3rd-party marketing automation tools.
2010 - 2013
Eli Lilly
Plone/Python/Linux Specialist
Developed and supported thee patient education websites for Byetta and Bydureon, non-insulin injectable diabetes products for the UK and Irish markets. Coded secure applications that passed multiple rounds of intensive penetration testing and security audits. Managed patient data in strict confidence in compliance with UK patient privacy laws.
References
I cannot over-emphasize what a pleasure it is to work with you. [Your] enthusiasm, optimism, and sincere engagement make having to work enjoyable and everyone wins.

Rose Hessmiller Project Manager, USAID Resource Management Portal

It is a treasure to *know* down deep that our project is in reliable and expert hands.  I especially appreciate your steady approach and ability to look at all sides of the more difficult issues that have come up design-wise.

Rebecca Wyse Project Manager, Stanford School of Medicine

I was lucky to discover David's services online when I was in need of a very particular skill to compliment my team and I was impressed with the sincere, professional and on time delivery that David demonstrated whilst delivering to the standards I requested. The project environment was full of challenges, both technical and bureaucratic and yet we managed to deliver the service on time and to budget. I will definitely use David's services again and I recommend him to any and all of his current prospects.

Jonathan Camilleri Bowman Technical Director, 2i Software, Malta

David helped us completely redesign and relaunch our site at baynature.org in 2008, and he's been an invaluable partner ever since, as we implement incremental improvements. He never hesitates to go the extra mile to deliver the best possible solutions. He's also very willing to pitch in to make sure that we, and our users, will be happy with the solutions we build. A delight to work with!

Dan Rademacher Editor, Bay Nature Magazine
My Interests
Trail Running, Aikido, Language-learning, Travel, Entrepreneurship, Bavarian Cars, Wilderness Medicine, Photography, Dog training, Camping, Rock Climbing, Sailing